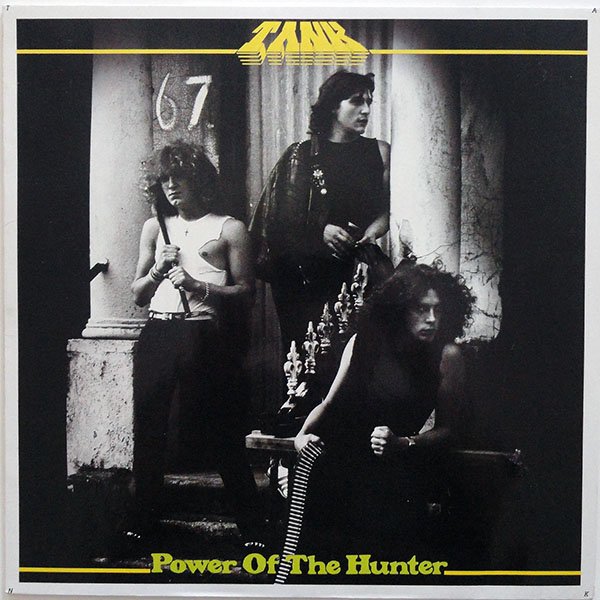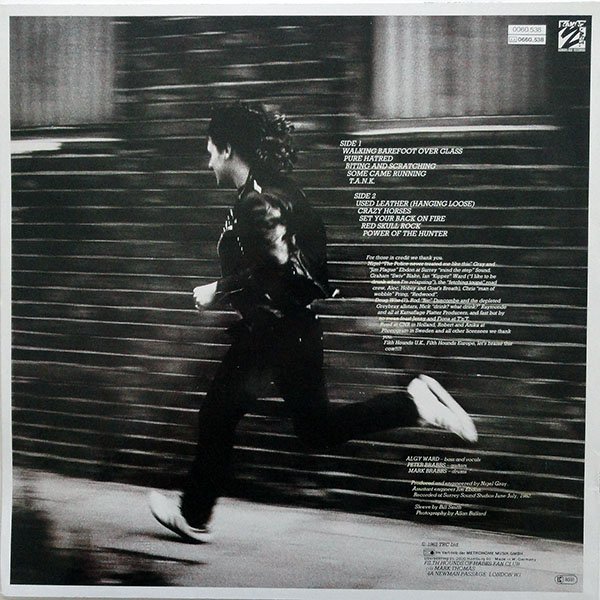 Sortie le 18 octobre 1982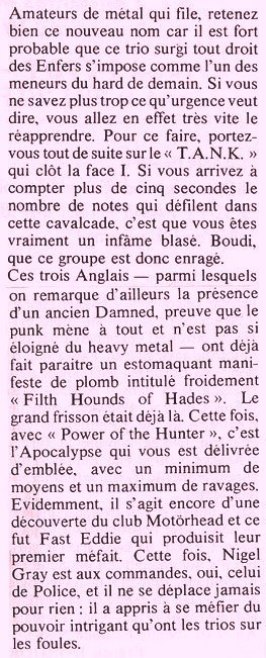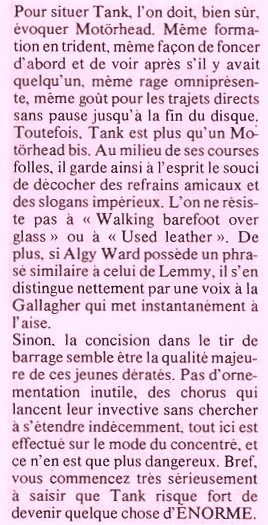 Power Of The Hunter was Tank's second release of 1982.  
The other, their debut Filth Hounds Of Hades, appears further down on this list.  
Quite possibly in response to countless comparisons to Motorhead with Filth Hounds Of Hades,
Tank ratcheted back the aggression a tad on Power Of The Hunter.  
Admittedly, this album falls short of the greatness of their debut, but Power Of The Hunter houses plenty of cool,
wiry riffs and quirky, fun lyrics.  
A close listen reveals that Tank were actually a pretty articulate power trio with some impressive musical chops
(at least on record, apparently they were horrible live).
Personal fave is the album opener Walking Barefoot Over Glass.  
Note the gnarly verse riff which utilizes some cool whammy work.  
Two more tasty tracks are Biting And Scratching and Used Leather (Hanging Loose).
At the time of its release, Power Of The Hunter was a critical and commercial disappointment,
but I think there is plenty to love about this once dismissed piece of wax.  
Just don't expect Filth Hounds Of Hades Part II.
Last edited by The ripper on Wed 5 Oct - 18:47; edited 1 time in total

Similar topics
---
Permissions in this forum:
You
can
reply to topics in this forum