Nom du groupe : '77 ou seventy seven (selon votre envie)

Venant de Barcelone (Catalogne), ce groupe formé en 2005 est composé de :

...Armand Valeta / chant, guitare rythmique
...LG Valeta / guitare solo
...Mr. Raw / basse + choeurs
...Johnnie T. Riot / batterie
Populaire dans son pays d'origine et encore trop peu en Europe (malgré sa présence dans
de nombreux festivals), ce groupe à l'allure de "tribute band" n'en est pas un.
Il compose bel et bien ses propres titres au effluves...d' AC / DC et c'est là toute sa force.  

Bon d'accord, c'est poussé à son paroxysme côté ressemblance scénique (positionnement des
membres du groupe, instruments, voix, sons, pochettes d'albums....) et alors (so what ?)
M'en fous, moi j'aime bien et cela pour une raison (entre autres)...

AC / DC avait ce petit plus, cette étincelle dès "77" (j'ai pas fait exprès) avec son album "let
there be rock" tout fumant, rentre-dedans et inovateur dans sa production aux Albert studios
de Sydney et sa console 24 pistes flambant neuve.

C'est là que '77 navigue avec aussi des titres qui auraient pu figurer sur "powerage" voir "highway
to hell".
Bien interprété, son répertoire et carré et concis et sans frime.
L'influence majeure et bien là mais pas désagréable du tout à l'écoute...bien au contraire.

Je crois que cela peut être un dilemme pour certains : on aime ou l'on déteste.
Airbourne est Australien, géant sur scène mais peut convainquant sur albums.(avis perso)
'77 est sans prétention mais rempli de fraicheur et cet amour du Hard Rock à l'ancienne,
façon années 70 là où tout était possible, où tout était à construire (même si on ne savait
pas où l'on aller)....

A vous de juger maintenant !
inédit, ne figure sur aucun de leurs CD
Traces discographiques :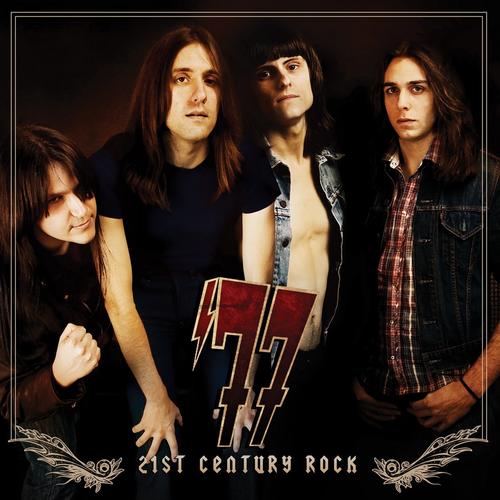 2010...21st century rock
01. Gimme Rock'n'Roll
02. Hardworking Liar
03. Big Smoker Pig
04. Shake It Up
05. Wicked Girl
06. Your Game's Over
07. Less Talk (Let's Rock)
08. Let The Children Hear Rock'n'Roll
09. Double Tongue Woman
10. 21st Century Rock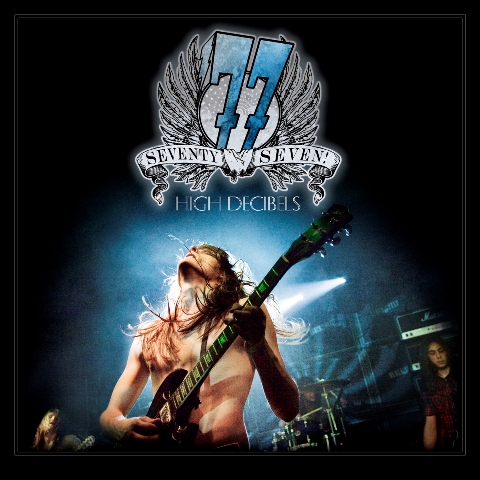 2011...High decibels
01. High Decibels
02. (Gotta Go) Gotta Hit the Road
03. Are You Ready for Rock 'n' Roll
04. Let's Beat It Up
05. Backdoor Man
06. Give a Dollar
07. This Girl Is on Fire
08. Melting in a Spoon
09. Since You Been Gone
10. Promised Land
11. Things You Can't Talk About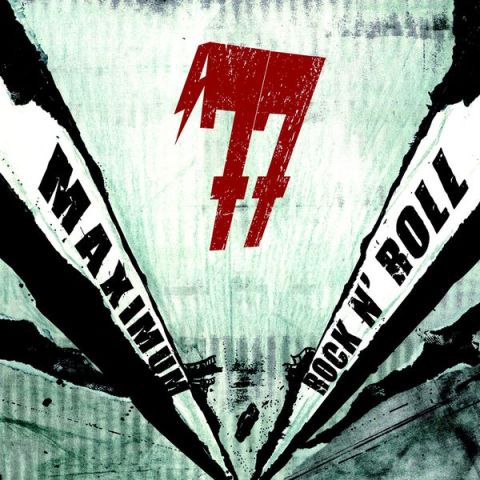 2013...Maximum rock'n'roll
01. Maximum Rock'n'Roll
02. Don't You Scream
03. Down and Dirty
04. Highway Rebel
05. Jazz It Up
06. Stay Away from Water
07. You Bore Me
08. Take Me or Leave Me
09. Virtually Good
10. 16 Years Old King
11. Turn It Off (bonus track)
Intrusion en studio où la rigueur du travail est nécessaire lorsqu'un
producteur vous pousse à vous donner à fond...afin d'obtenir le
meilleur des musiciens et ceci concerne tous les groupes "crédibles".






...et pour finir un clip amusant et original...ce qui est rare de nos jours

D'après une source "fiable", il semblerait que le bassiste et le batteur ont quittés le groupe en octobre 2014.

Il y a néanmoins un ultime titre "beautiful people" qui avait été composé en 2014, qui aurait dû apparaitre
sur le 4ème album du groupe qui avait pour nom..."antichrist"

New formation and new album !!!!!!!
'77 are now:
Armand Valeta - Vocals & Rhythm Guitar
LG Valeta - Lead Guitar
Guillem Martinez - Bass
Andy Cobo - Drums
01...It's Alright
02...Tonight
03...Come & Join Us
04...Street Dogs
05...Nothing's Gonna Stop Us Now
06...GMDF
07...Tightrope
08...Still Waiting
09...No One Like You
10...She Makes Me
11...Too Young To Go
12...We Want More Rock And Roll
13...Raving mad
14...I'm crying
The tour perfectly matches the release of '77's upcoming album "Nothing's Gonna Stop Us" that is due to be released October 30th, 2015.
"Nothing's Gonna Stop Us" was produced by Jaime Gomez Arellano who has worked diverse artists such as Paradise Lost, Ghost, Ulver or Cathedral.
You figure this might sound too heavy for fans of real Rock'n'Roll? Wait until you get to hear the first track and you'll be turned into a real believer
that this was a match made in Rock'n'Roll heaven!
Last edited by The ripper on Mon 22 Feb - 6:36; edited 1 time in total



'77 comments: "It's Alright" is a straight forward '77 song based on a heavy, rocking riff and perfectly represents us and our sound.
The music somewhat disguises that its lyrics are actually dealing with a lot of anger and frustration and the song can be understood
as our personal call to action: Don't just go the easy way, don't just say "It's Alright" and remain ignorant to what is happening around you."


Similar topics
---
Permissions in this forum:
You
can
reply to topics in this forum