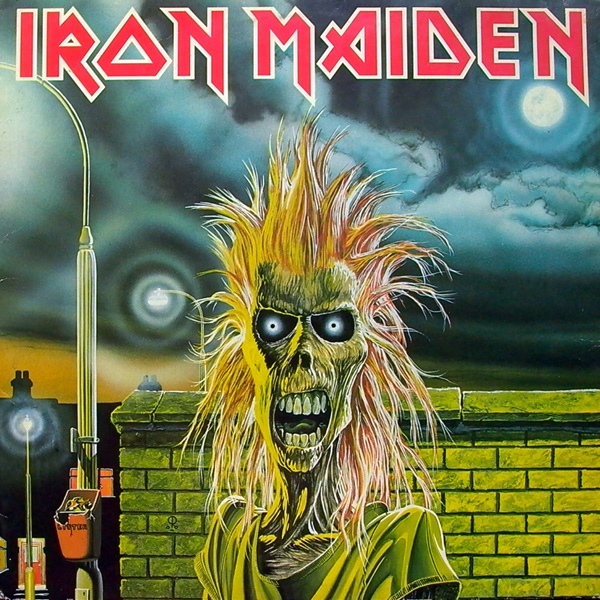 Released 14 april 1980
Right from the start, Iron Maiden had their sh*t together.  
A cool band name.  
A great logo.  
Genius art imagery.  
Good songs.  
Iron Maiden embodied all the characteristics associated with the NWOBHM legend.  
Their heavy metal style was forward-thinking, speckled with punkish attitude, and street-wise.  
The songs on Iron Maiden were rough enough to make the beer-swillin' punters in the audience bang their heads,
but also filled with enough great ideas (mostly from the mind of bassist Steve Harris)
to make this an album that could be taken home and studied.  
Paul Di'Anno, who looked the part of a common criminal, provided ruffian vocals that fit the low-life lyrics of tracks
like Prowler and Iron Maiden.  
Yet he also possessed a smooth voice that worked on slow numbers such as Remember Tomorrow and Strange World.  
Iron Maiden is the band's most primitive album, but is still exhibits more inventiveness and better musicianship
than pretty much all the NWOBHM bands of the day.  
The only real con I can name for Iron Maiden is the band's propensity to stretch things out a bit too much.

---
Permissions in this forum:
You
cannot
reply to topics in this forum