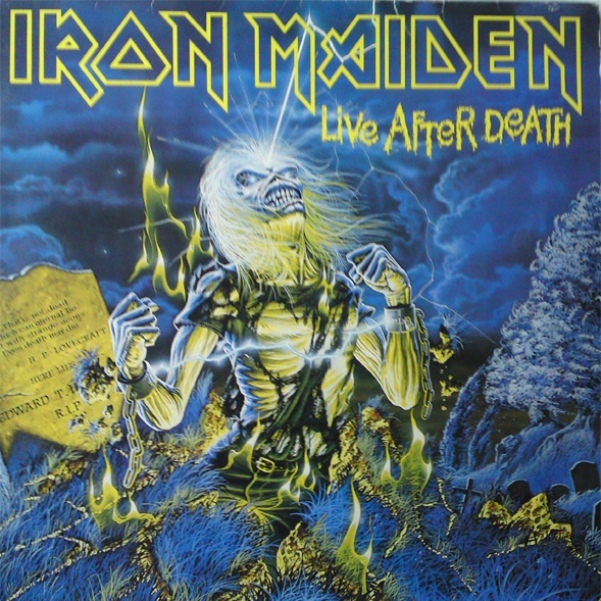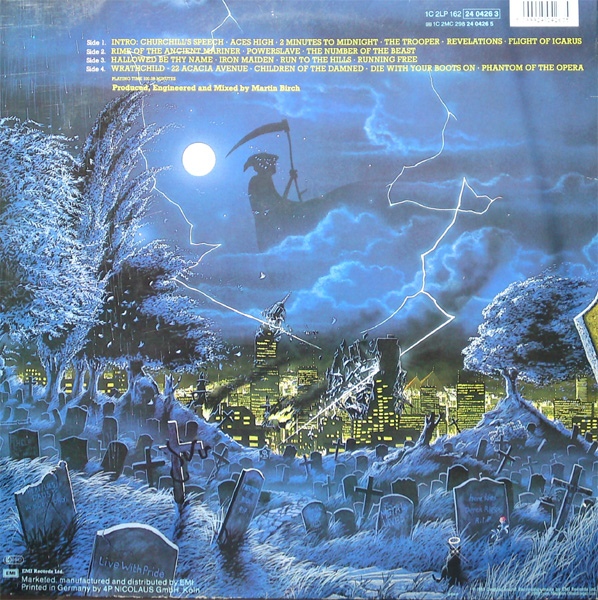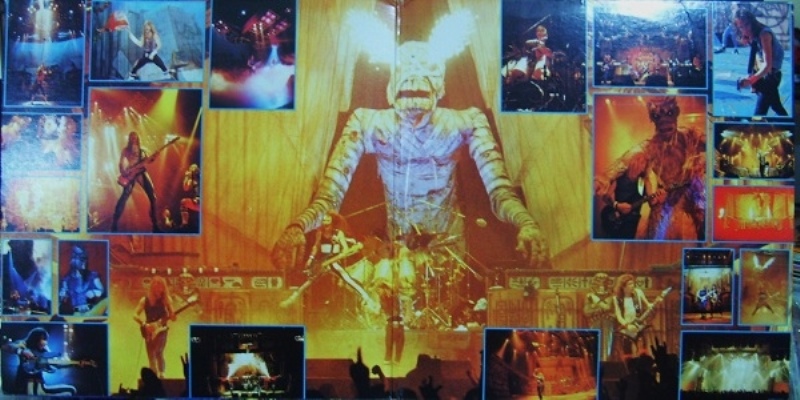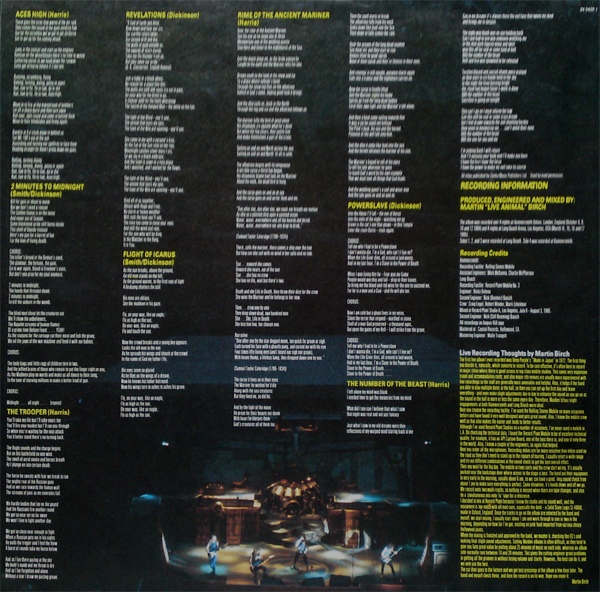 Released 14 october 1985
Live After Death was a double live LP released in 1985.  
Recorded during the massive "World Slavery" tour (supporting the Powerslave LP),
Live After Death captured Iron Maiden at the absolute apex of their career.  
One certainly can't throw stones at the playlist here,
as it features many a fan favorite from Maiden's first five albums.  
That said, I rarely concern myself with live albums.  
There are a few exceptions, but Live After Death is not one of them.  
My ownership of this album concerns itself much more with my compulsion to complete
the Maiden discography than it does with repeated listening enjoyment.  
I prefer studio albums.  
A big drawback for me in this case is that Bruce Dickinson's vocals are a little sloppy from time to time.  
Furthermore, on a few songs (especially Wrathchild), Dickinson's vocals are buried in the mix.  
Still, there's something to be said for this album.  
If nothing else, it's documented proof that Iron Maiden once ruled the land.


Similar topics
---
Permissions in this forum:
You
cannot
reply to topics in this forum