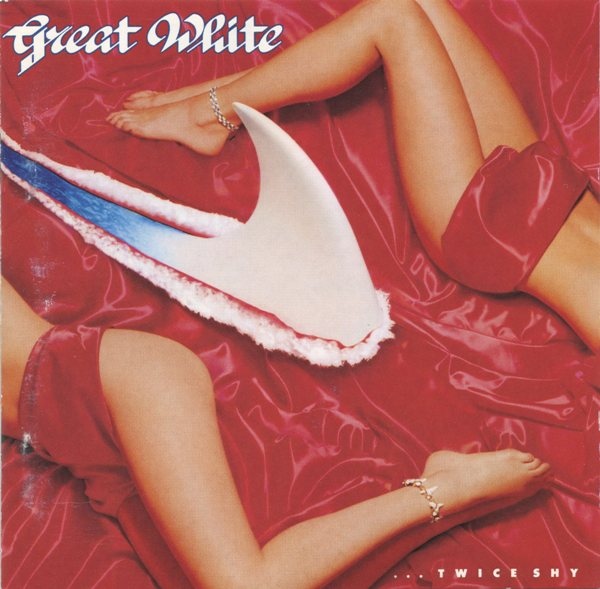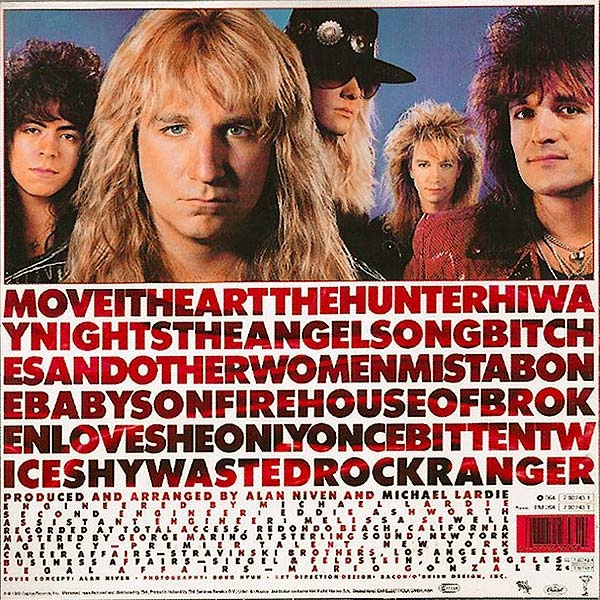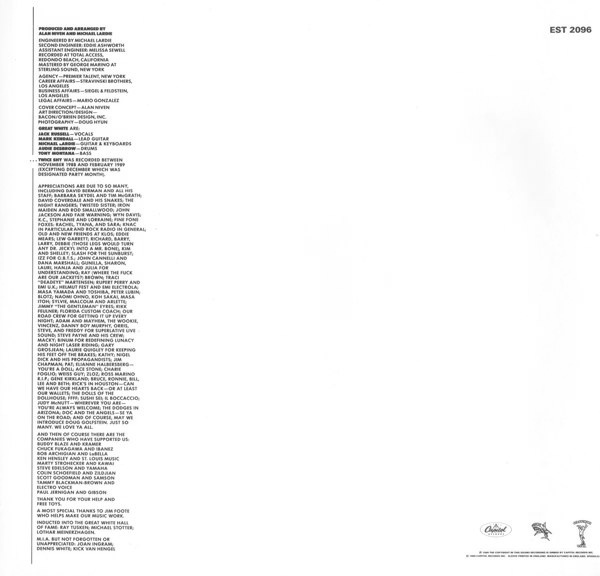 Released 12 april 1989
Upon first listen, I thought …Twice Shy was a bit toothless.  
For sure, the heavy metal leanings of the old Great White (circa 1984) were no more.  
By 1989, Great White had transitioned into a much more subtle, blues-based rock band.  
Happily, repeated listens of …Twice Shy allowed me to appreciate what Great White had accomplished with this record.  
They had mastered the art of the slow burn.  
As such, the songs on …Twice Shy have a way of growing on you.  
The pulsing bass lines, Mark Kendall's soft touch, and Jack Russell's cool delivery all combine for a laid back listening experience.  
Not one, but three ballads can be found hiding on …Twice Shy —
proof positive that Great White wanted you to marinate in their simmering juices, rather than blast you with a garden hose.
One of my favorite tracks is Hiway Nights (the quintessential slow burner),
a song that gave drummer Audie Desbrow the rare opportunity to blow his percussive load.  
This may be the only time on …Twice Shy that anyone in Great White actually breaks a sweat.  
The album's stirring finale is Great White's calling card, the cover of Once Bitten, Twice Shy.  
It's a great song, and one perfectly executed by Jack and crew.

Similar topics
---
Permissions in this forum:
You
can
reply to topics in this forum