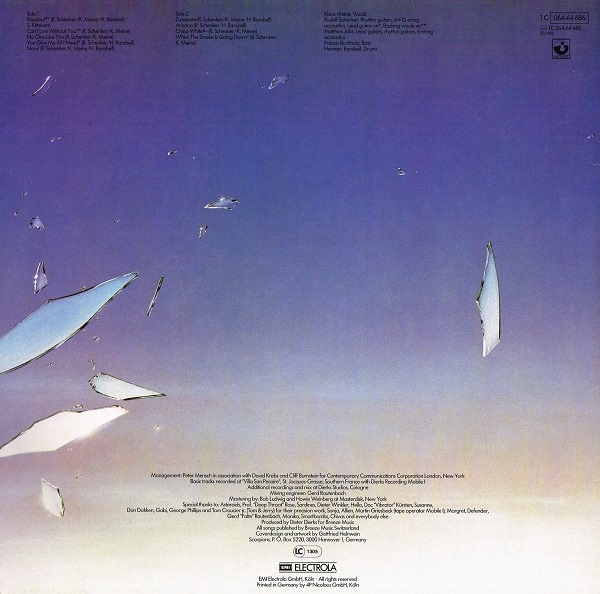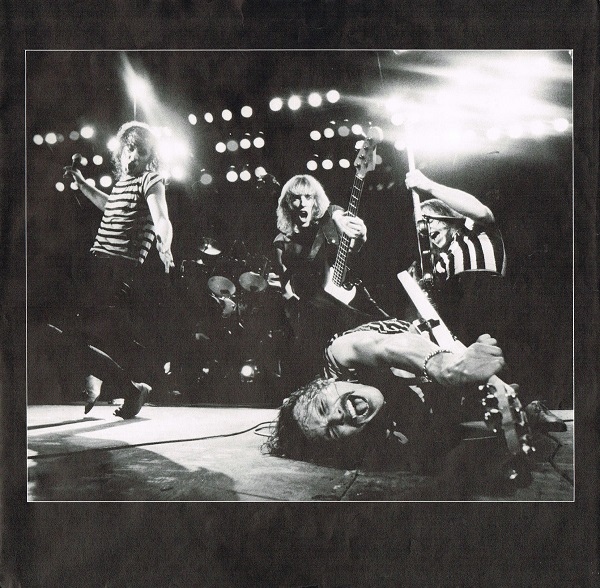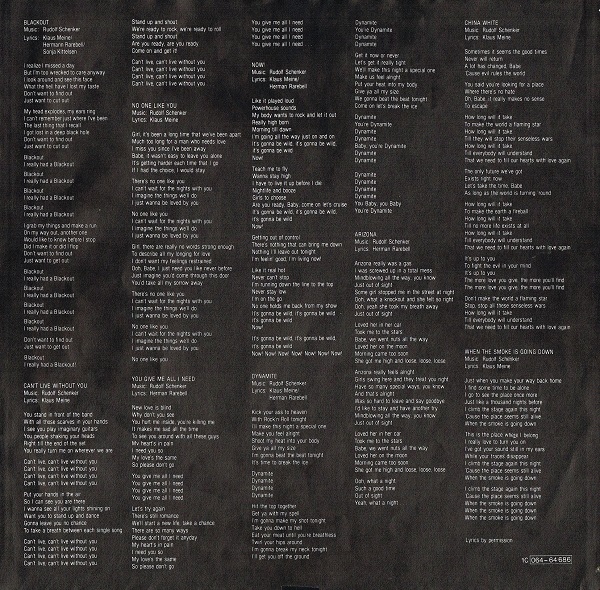 Released 29 march 1982
Blackout features the mighty Scorpions at the height of their Teutonic powers.  
The album is a textbook example of radio-ready heavy metal done to perfection.  
It's accessible and commercial, but still has tons of nut.  
I can't imagine a better choice for the tape deck while cruising on a hot summer night in '82.
The title track kicks off the album with a roundhouse kick to the jaw.  
The hits keep coming, one after another, through side one and deep into side two.  
Only the album's last track, the wimpy When The Smoke Is Going Down, disrupts the fun.  
My personal favorite track on the album is Arizona, a deep cut that is upbeat and mega-catchy.
Of course, I can't leave without mention of the song China White.  
Pay attention all you female strippers out there, this song would be a perfect choice for your stage act!  
China White has one of those killer, massive grooves that seems tailor-made for strutting around in ten-inch heels
through a cloud of machine-generated fog.  
Come to think of it, "China White" isn't that bad of a stage name either.  
So really its just an all around great song for sluts.
Blackout was released by Mercury Records.  It is certified platinum in the United States.


Similar topics
---
Permissions in this forum:
You
cannot
reply to topics in this forum