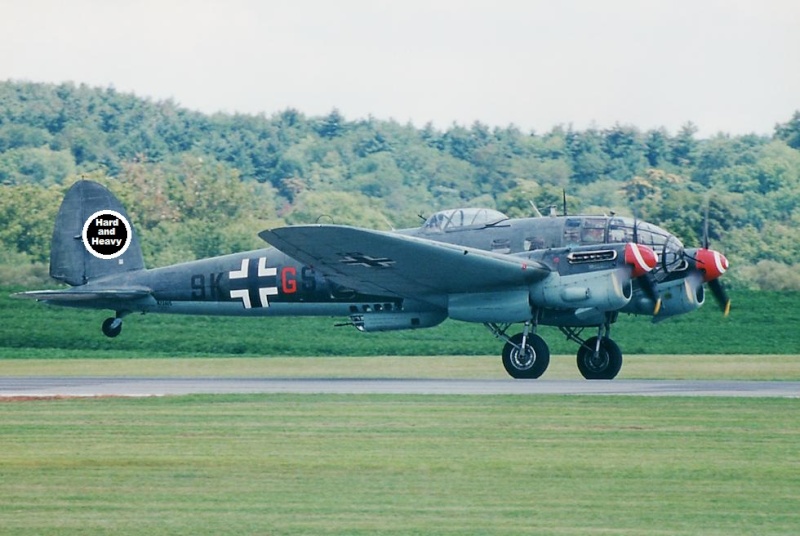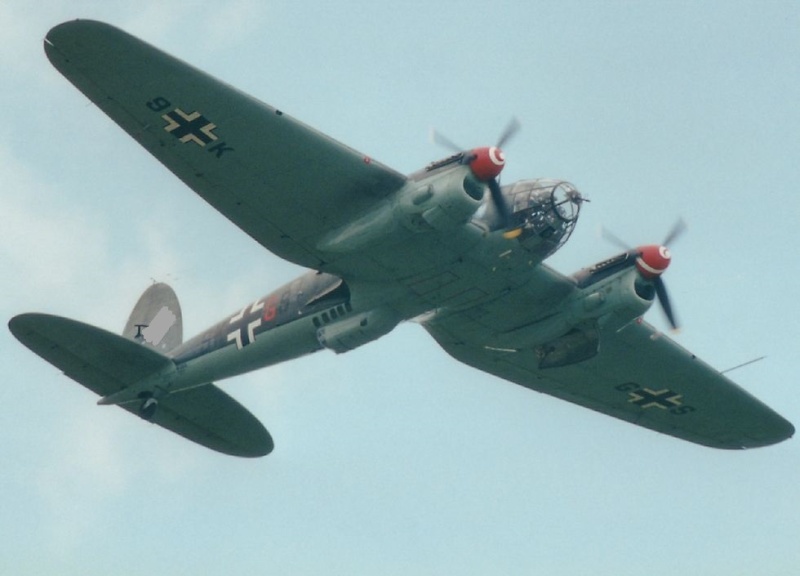 The He 111, the most well-known bomber type used by the German air force during world war two.
The Heinkel company in Germany flew the first prototype He 111 in February of 1935,
however as with so many aircraft types developed at that time, it was supposedly designed to be an airliner,
and entered service as such with Lufthansa in 1936.
When used as a bomber the He 111 had a machine gun fitted in the nose,
and both a dorsal hump and a ventral gondola were also added, each equipped with a single machine gun.  
Later models could be armed with up to seven 7.92mm machine guns, a 13mm machine gun and a 20mm cannon.
Although this is the form of the aircraft most people are familiar with,
it wasn't until late 1938 that the bullet-shaped nose was introduced,
earlier models having a more conventional stepped windscreen like a B-17 Flying Fortress.
The He 111 went through a large number of different versions, varying by the powerplants that were used,
the defensive armament, and the bombloads and bomb carrying mechanisms
(internal to the fuselage, external and even in cells within the inner wing sections).
LINK:
http://www.richard-seaman.com/Aircraft/AirShows/Frederick2000/He111/index.html
Last edited by The ripper on Wed 16 Dec - 8:08; edited 1 time in total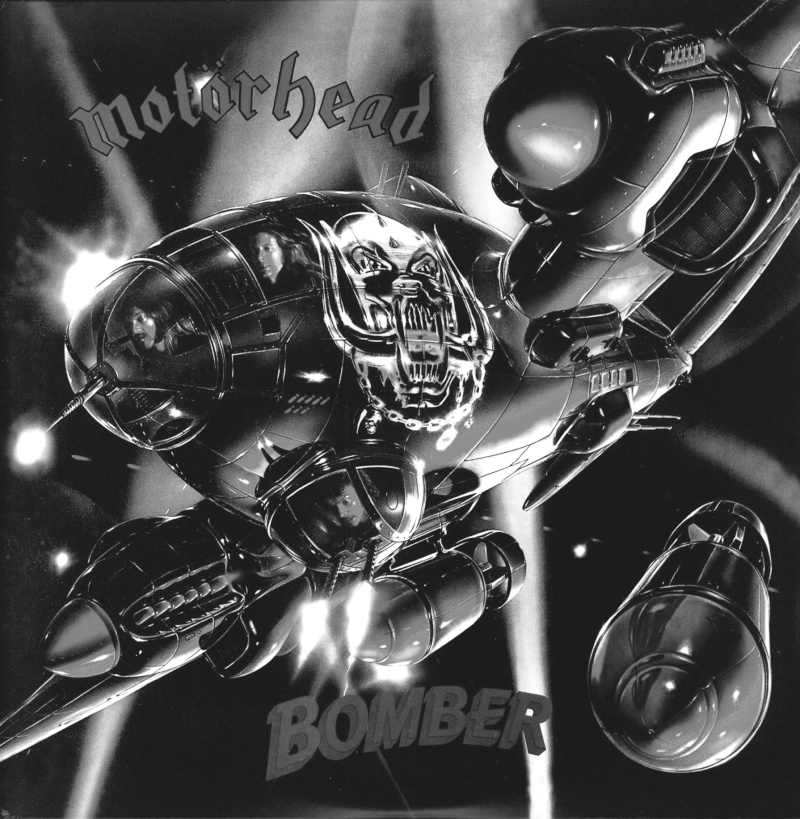 The Bomber Tour followed, for which a 40-foot (12 m) aluminium-tube "bomber" was made;
this had four "engines", whereas the plane depicted on the album sleeve (which bore a resemblance to the Heinkel He 111) had two.
This lighting-rig could move backwards and forwards, and side-to-side – the first to be able to do so.
---
Permissions in this forum:
You
can
reply to topics in this forum