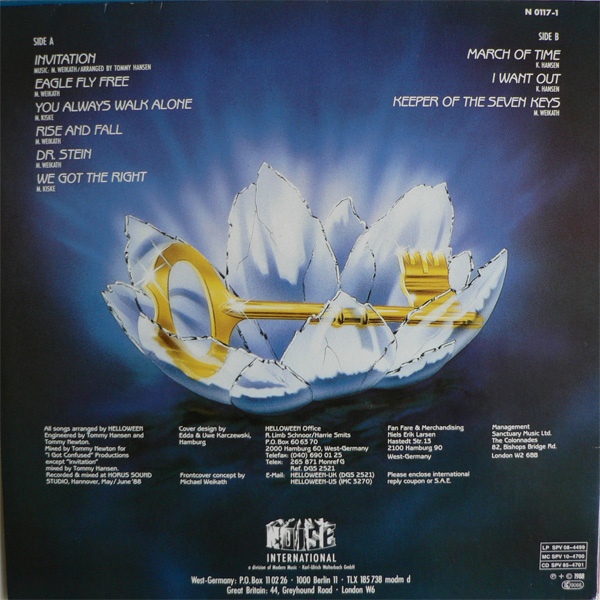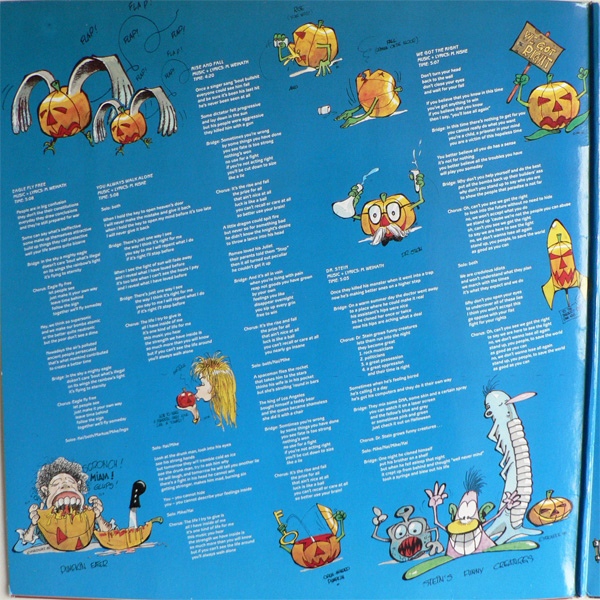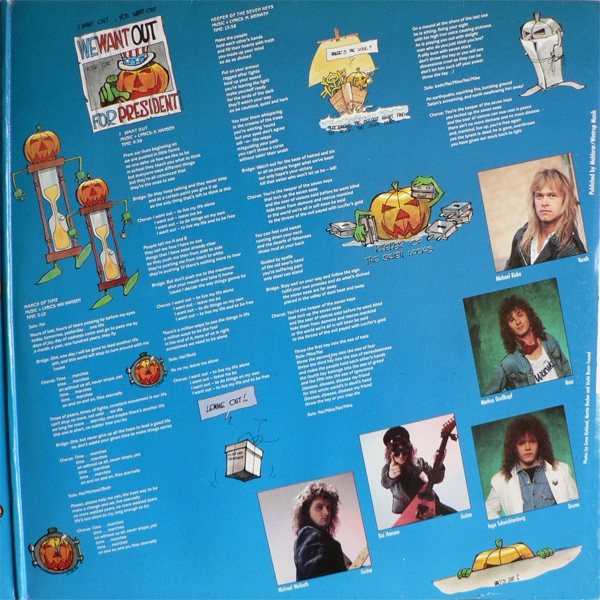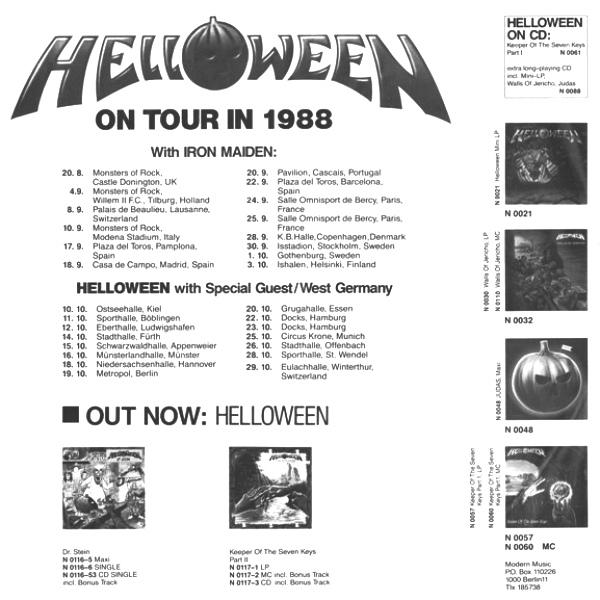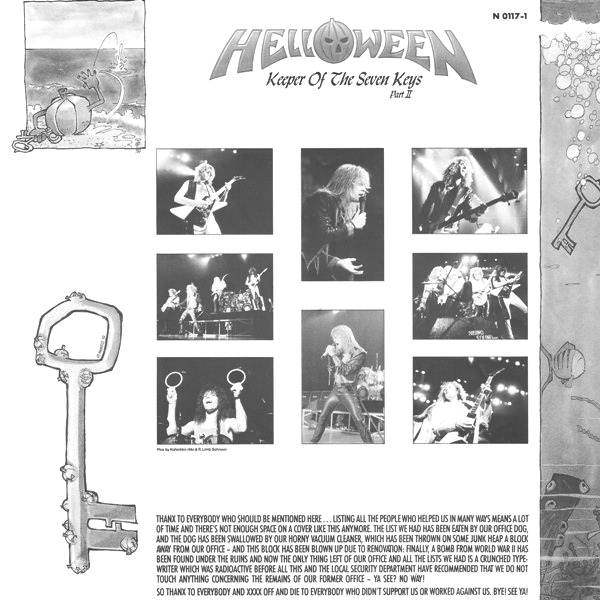 Released 29 august 1988
The magic that made Keeper Of The Seven Keys Part I a triumph of epic proportions (IMO) was still very much in the air
come time for Keeper Of The Seven Keys Part II.  
What was originally intended to be a double album had to be split in two at the record company's request,
so Keeper Of The Seven Keys Part II was recorded later and came out in 1988 (Part I came out in '87).  
Gladly, Part II was a much longer album than Part I, clocking in with an extra fifteen minutes or so of music.  
The same "classic" Helloween lineup was back for the second (and sadly, last time) for Part II.  
The principal songwriters were Kai Hansen (guitar, contributed three songs),
Michael Weikath (guitar, contributed four songs plus the intro),
and Michael Kiske (vocals, contributed two songs).  
After this album, Kai Hansen left Helloween, and the chemistry that made the Keepers albums so amazing was no more.
Straight up.  
Keeper Of The Seven Keys Part II owns my ass!  
It borders on flawless.  
Only the less-than-ideal production (which seems to hurt Eagle Fly Free more than any other song),
and some questionable lyrics (like when Lucifer calls our protagonist a "silly bum" in the title track) can be listed as minor complaints.  
With all due credit to pumpkinheads Hansen and Weikath, Keeper Of The Seven Keys Part II would not be the "classic"
that it is today without the superhuman performance of the golden-tressed and golden-voiced Michael Kiske.  
The man brought these songs to majestic heights with his incredible vocal prowess.  
Dickinson and Halford be damned.  
This guy was the king of melodic heavy metal as far as I'm concerned.  
For his performance of We Got The Right alone, this guy deserves a gold medal.
It's hard to pick a favorite track on Keeper Of The Seven Keys Part II.  
That would feel like a mother picking a favorite child to me.  
"Eagle Fly Free" soars mightily (even if the poor mix tries to dampen its spirit), "March Of Time" is power metal perfection,
Kiske kills all competition with his vocals on "We Got The Right" (incredible range),
and "I Want Out" is an accessible, anthemic, barnstormer.  
Melodic heavy metal does not get any better than this!

Last edited by The ripper on Mon 4 Sep - 14:30; edited 1 time in total
---
Permissions in this forum:
You
can
reply to topics in this forum