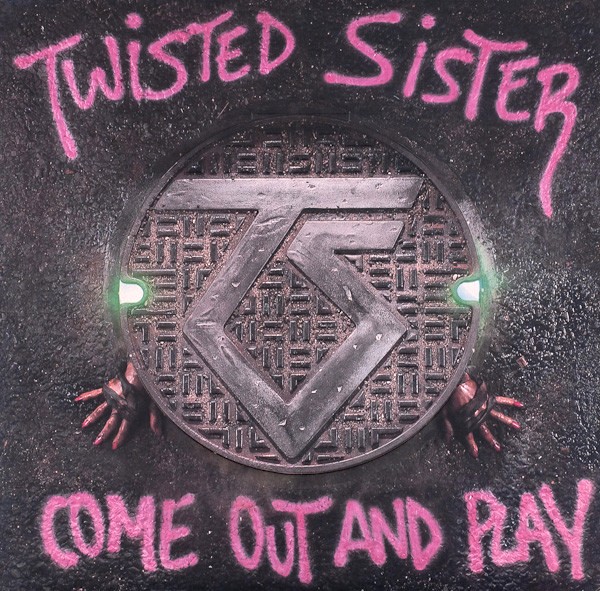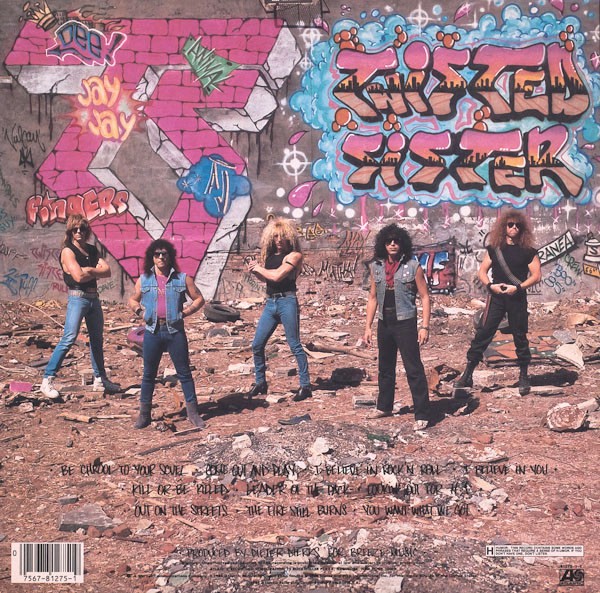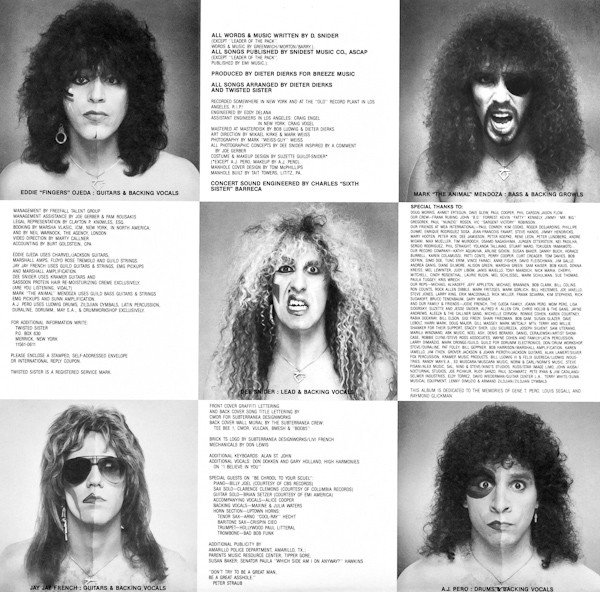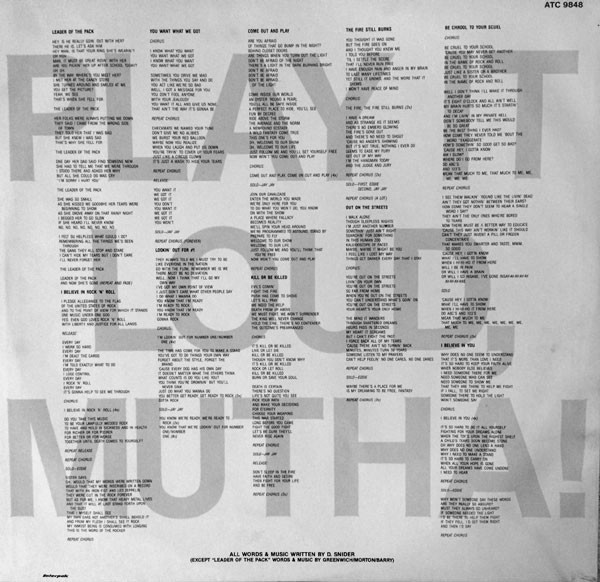 Released 9 november 1985
After reaching the highest of the highs with 1984′s Stay Hungry, something strange happened to Twisted Sister
upon the release of their 1985 follow-up, Come Out And Play.  
Fans, it seems, disappeared in droves.
Twisted Sister's first single off Come Out And Play, their cover of Leader Of The Pack, was a poor choice for a single.  
The album's second single, Be Chrool To Your Scuel, was accompanied by a rather funny (and pretty cool… in a '80s kind of way)
music video.  
Unfortunately, the video was banned by MTV.
This, one can be sure, really hurt Come Out And Play's sales (and the song was kind of silly, too).  
Ironic isn't it, that MTV, who were once instrumental in the blockbuster success of Stay Hungry,
were now contributing directly to Twisted Sister's rapid commercial decline?  
Overall, Come Out And Play was not a terrible album.  
It was well-produced and had a couple of great tracks.
The intro to the song pays homage to the old movie The Warriors.  
"You Want What We Got", another in a long line of simple, but effective, Twisted Sister anthems.  
Lyrically, this album is pretty weak (but Dee Snider was never a great lyricist anyway),
and side two of the album lacks anything outstanding.  
The end result was a lukewarm follow-up to Stay Hungry, but not something without merit.


Similar topics
---
Permissions in this forum:
You
cannot
reply to topics in this forum