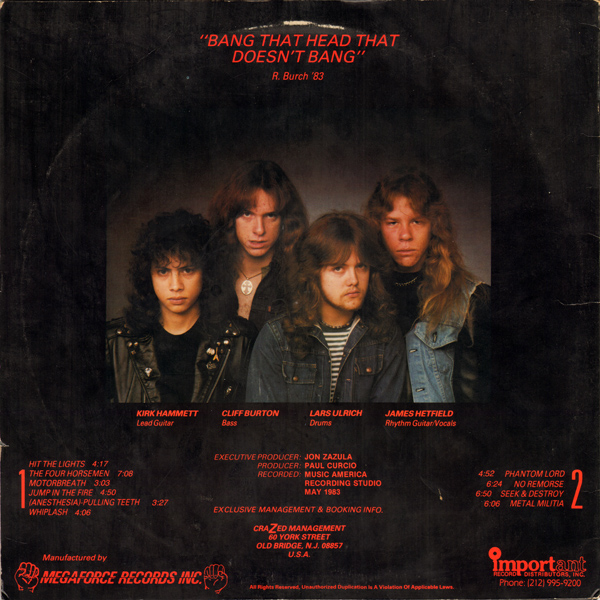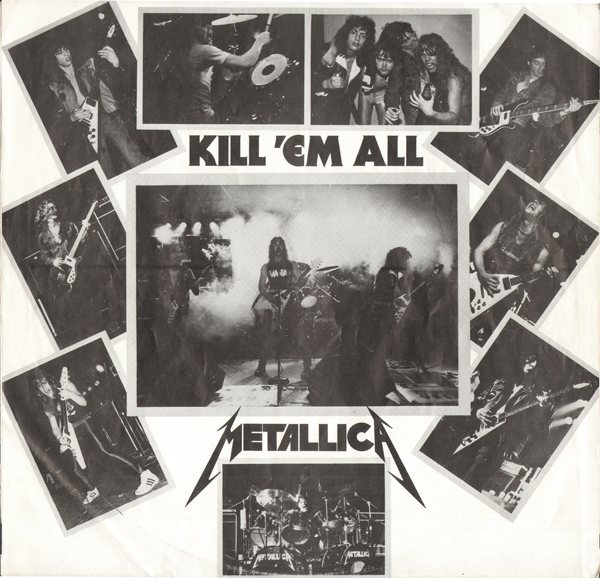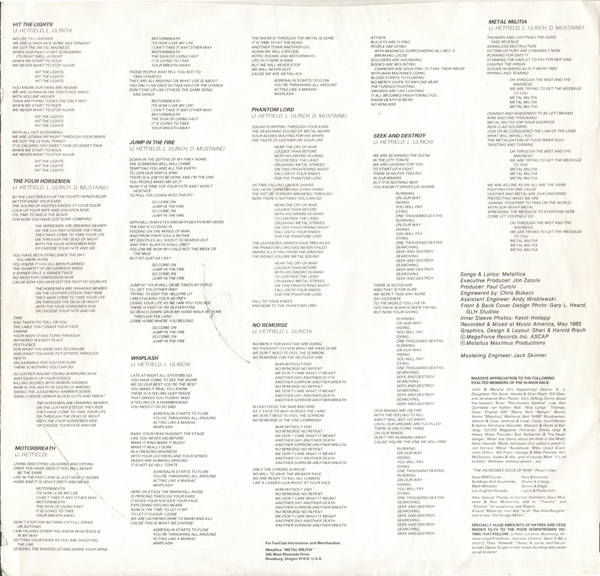 Released 25 july 1983
This is where it all started for Metallica, arguably the most famous heavy metal band of all time.  
Kill 'Em All is distinguished because it was the first pure thrash LP ever released.  
Bands such as Exodus and Overkill were also playing thrash at the time, but Metallica beat them to the punch
when it came to getting a record out.
Of course, every metal fan should have Kill 'Em All proudly taking up space in the "M" section of their CD shelf.  
It's an important piece of metal history, and holds up quite well some thirty or so years later.  
The only drawback would be the album's lousy production (even for 1983).
This album, like anything Metallica has ever done, has been examined, re-examined, and basically talked into the ground by fanboys,
critics and naysayers.  
Nothing polarizes the modern metal fan more than the subject of Metallica.  
Remember, haters gonna hate, but there isn't even a discussion unless people care.  
The reason why everyone cares starts right here with Metallica's groundbreaking debut.
Well, enough with the history lesson.  
All the matters is what I feel in my ears and my brain when I slide my scratched-to-hell copy of Kill 'Em All
into the CD player and press PLAY.  
Certified triple platinum.


Similar topics
---
Permissions in this forum:
You
can
reply to topics in this forum