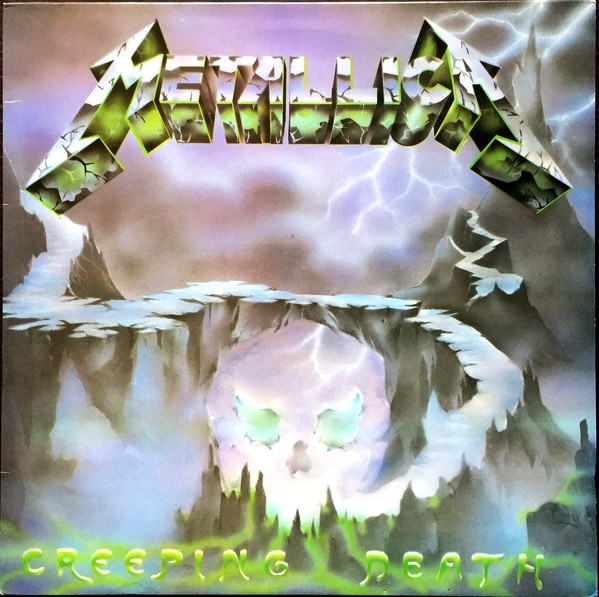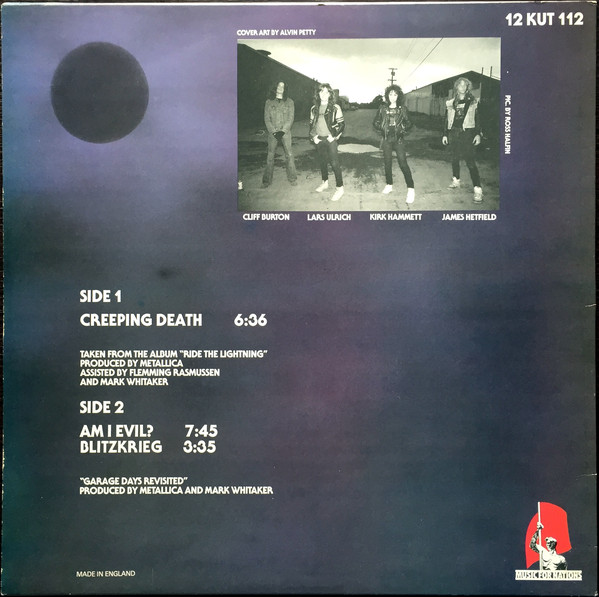 Released 23 november 1984
This was a 12″ EP released by Music For Nations.  
Side one contained the stone cold classic Creeping Death from the Ride The Lightning LP.  
Creeping Death just might be Metallica's best song ever, and if not, it's definitely in the discussion.  
But since Creeping Death was available on Ride The Lightning, it didn't make this EP special.  
No, side two is what made this EP special.  Entitled "Garage Days Revisited", side two consisted of two covers not included on the LP.  
The first was an excellent rendition of Diamond Head's best song Am I Evil?, and the second cut was Blitzkrieg, originally by Blitzkrieg.  
IMHO, Metallica's version of Blitzkrieg trumps the original.  
Three outstanding cuts!  
Nowadays this EP is nothing more than a collector's item, as the two "rare" tracks were included on Metallica's 1998 Garage Inc.
Last edited by The ripper on Wed 13 Sep - 21:06; edited 3 times in total


Similar topics
---
Permissions in this forum:
You
can
reply to topics in this forum